It is said that Fellini attached a note to himself underneath the viewfinder
of the camera whilst he was shooting 8 1/2, it read "remember, this is a
comedy".

Today we lost a great ambassador for not only spanish film but all of the
seventh art: Jesus Robles.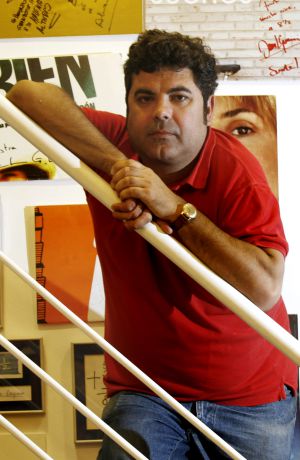 Jesús Robles

I am happy to say that I spent time with him and his wife Maria on many
occasions.  His presence at premieres and film festivals and parties and
awards ceremonies was not only inevitable but always welcomed.

He, his wife Maria and their bookshop represented something of a celebration
of film and film culture here in Spain.

I am sure that there are many who will write detailed histories of 8 1/2,
their groundbreaking bookshop celebrating all things film.
I am not here to do that.  Instead, I would like to try to talk about what
it all meant and will continue to mean.

Jesus Robles did not belong to one political party or other of film.  He did
not ally himself with one side or another.  He did not choose favourites, he
did not play games within the industry.  I would like to say, he was a fan,
a fan of film.  His passion and drive placed him in a unique position where
he represented something pure: the love of art for art's sake.

We have lost many great professionals in film-criticism such as Roger Ebert
or even more recently Javier Artiñano, all of whom I had the great pleasure
to get to know and spend quality time with.  They all have something in
common; their passion.

Jesus has given film-professionals in Spain a legacy just as Samuel French
did in the 19th century in Great Britain and the USA for theatre.

I will always remember his crooked smile and genuine affection whenever we
met.  A great tribute to him is that all the actors and directors and
producer and writers who encountered him would treat him as he was part of
their profession, part of their process, which of course he was.

To name their bookshop 8 1/2 was a stroke of genius.  A film about making
films by a director who forgot what his film was actually about.  The
perfect metaphor for a love of everything cine and thus everything in life.

Beyond that, I would say to those that loved him best and loved him more,





his family and closest friends in these darkest moments, just remember the
note Fellini attached to his camera when he was shooting "Remember, this is
a comedy."
Scott Cleverdon